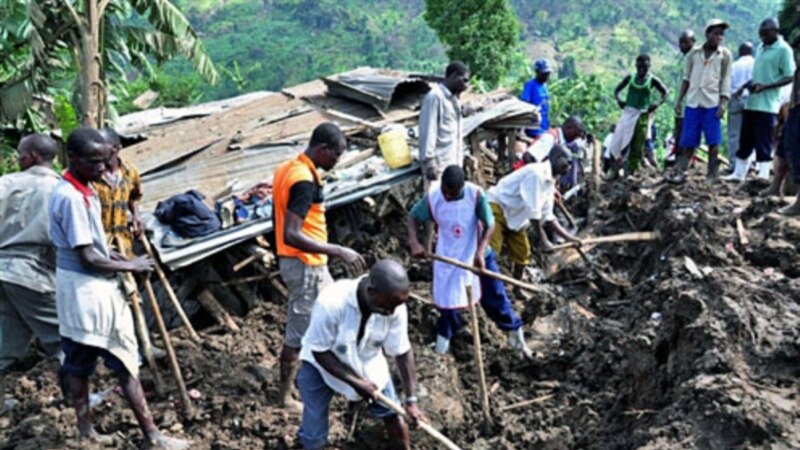 Uganda has sent a rescue team to eastern Bududa district where more than a 100 people may have been killed Monday by a landslide caused by heavy rainfall. It is believed as many as three villages might have been buried.  
A member of parliament from the region was quoted as saying that most people were likely indoors when huge blocks of mud and rocks started to roll down hills, toppling homes and burying an unspecified number of people alive.
Butty interview with journalist Issa Aliga
Issa Aliga, a reporter with the Uganda Daily Monitor newspaper, said the landslide is the second in the region in two years.
"This is the second time it is happening in this area.  Late last year, it happened in this same area and many people died," he said.
Aliga said the government is working with the Uganda Red Cross to recover the bodies of those believed to be buried in the debris.
He said the local people of the region, known as the Gissu, had refused to be relocated after the first landslide because the new land where the government had wanted to relocate them was not suitable for their way of life.
"The people in this area, they say that they have been staying in this area for a long time, and they refused to go by the government's idea because the people here are cultivators, and they grow coffee.  But, in the areas where the government wanted to relocate them is a cattle area where people practice
Category: Africa News