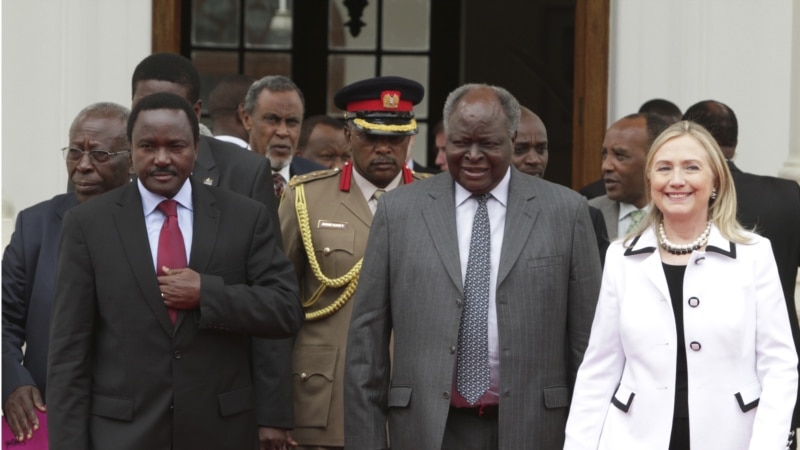 Kenya's Transport minister says he welcomes a parliamentary inquiry into the process to award an estimated $66 million contract to modernize the country's international airport.
Amos Kimunya, who is also a member of parliament, said he asked for the investigation after the Kenya Airport Authority (KAA) expressed concern about the tendering bid.
"The board of the [KAA] did take some actions and we have also been looking at it from cabinet and from the ministry of transport. And I am saying we want to make sure there is transparency, and we know what is being done so that Kenya gets good value for money," Kimunya said.
"Some people are not happy about it and they have been campaigning and going to the media, and eventually they went looking for support from members of parliament, who then raised a question, and I did respond to it," he said. "And I offered that we should have this matter looked thoroughly through a parliamentary committee so we can get all the truth."
Kenneth Marende, the speaker of parliament, called for a parliamentary investigation after some legislators accused Mr. Kimunya of cancelling an existing contract to expand the airport.
Marende then asked the Budget, Transport, and the Finance Committees to begin the investigation of the airport expansion tendering process.
Some legislators also asked why Kimunya canceled a procurement contract, cleared by the attorney general as well as the Ethics and Anti-Corruption Commission. But, Kimunya insists there was no existing contract.
"There is no contract that has been entered so the issue
Category: Africa News